Once again, I am joining in on Create-with-Joy's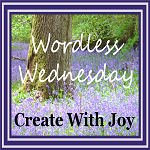 Spring is in the air! The weather has finally turned warmer and the trees are in full-bloom. On my morning commute in to work, I passed a man taking a picture of a cherry tree. I paused and realized that I should probably do the same. Once it gets to be 99% humidity and 100 degrees out, I'm going to want to look back at the halcyon days of spring.
Washington, DC Cherry Blossoms
And on a more book related theme, I bought a Kindle Fire HD. This is totally unrelated to the cherry blossom except that that is a picture and I also have a picture of my Kindle. It's so pretty. I love it. I think I shall call it my precious.
Kindle Fire HD
Have a great day, everyone!