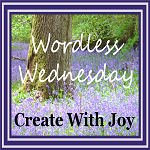 Ok, so it isn't actually Wednesday nor is this Wordless, but the
blog hop
is open today, so I'm taking advantage. Yesterday was awful. As a runner and supporter of the running community, I can only imagine what the people viewing, helping and running the Boston Marathon went through. The runners are exhausted but elated that they've reached the incredible feat of running 26.1 miles - and at the pace they were going, they had consistently held a sub 10 minute mile pace for 26 miles. The fans are cheering and screaming their loved ones on, helping to motivate them to push that last tenth of a mile. The volunteers are also cheering, calling out names if they're on the running bibs, or just yelling general encouragement and enjoying the day.
And then there is not one but two explosions. Screaming, chaos, blood, tears, heartbreak. We've all seen the videos and pictures. We've heard the mayor, governor, and president speak. Now we mourn the losses and support the people effected by this.
Today is the anniversary of the Virginia Tech shootings, and in another 4 days is the anniversary of the Columbine High School shootings. Clearly, something is very wrong with this time of year. So today we remember all of these tragedies, but we also have to remember to move forward, and to celebrate what we can.
April 15th was not only Patriots Day in Massachusetts, but it was also the anniversary of the first baseball game that Jackie Robinson played in the Big Leagues. On April 16, 1862, Abraham Lincoln signed the Emancipation Proclamation, so in DC, today is Emancipation Day. And in my small world, today is my silly dog Riley's 7th Birthday.
Which brings me to my picture for Wordless Wednesday. I raced home last night, trying to get to the TV in time for the president's press conference, and my dogs rushed to me and were extra happy to see me, giving me extra kisses and wanting extra hugs and petting. I may be projecting (ok, I probably am) but I swear they knew something was wrong and were trying to cheer me up. So today I am still sad, but I'm celebrating life. So here's to one little life that does nothing greater than make me smile every day.
Happy 7th birthday, RiRi!